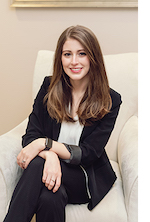 Before the year ends, we want to take one last opportunity to wish all of you the happiest of holidays. As the providers and staff of Hamilton Dermatology, we have had the pleasure to look back on the many great things that have come from 2022. We were able to add many new products and procedures to our practice. Our laser department introduced the Lumenis® TriLift™ this past summer and we loved hosting many of our patients at our launch party in August. We also introduced the Lumenis® Stellar M22™ laser with IPL and Resurfx allowing us to offer the Beautiful Eyes™, SmoothGlo™, and PhotoFabulous™ treatments.  In the cosmetic department, we introduced two new injectables: RHA Redensity™ and Daxxify™, both from Revance Aesthetics. Daxxify™ is our long-lasting neurotoxin and was just recently approved. We have treated a handful of patients already, myself included, and I have been loving the results. One site of Daxxify™ will be on special in January for anyone wanting longer lasting results from their toxin treatments.
At Hamilton Dermatology, we love our patients and try to help them feel and look their best! We count our blessings daily for our wonderful patients and staff and the many fun, exciting procedures that we get to participate in. We look forward to the exciting things to come in 2023.
Happy New Year from your favorite Dermatology office!
---
Don't miss the latest news and updates – sign up for our newsletter!