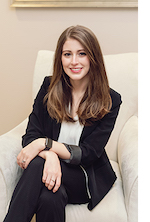 This month we would like to highlight one of our office's favorite packages: The triLift™ Plus Package. This package consists of 5 Lumenis triLift™ and two Morpheus8 sessions.
Hamilton Dermatology was one of the first offices in the country to offer the triLift™ technology and we have been seeing some fantastic results.  This is the first device that targets the three different layers of tissue – muscles, dermis and epidermis. We have previously been improving the appearance of texture and wrinkles with microneedling, filler, chemical peels, radiofrequency, and other laser devices, but we are excited to also provide this new technology as part of our anti-aging arsenal.
Morpheus8 is a minimally invasive skin rejuvenation procedure that pairs microneedling with radiofrequency (RF) energy. It uses tiny needles to deliver RF energy deep into your skin, creating micro lesions that trigger your body's natural healing response and promote production of new collagen and elastin, to firm and remodel skin.
There is no better time to purchase this triLift™ Plus Package.
Clinical Trials in Our Research Department

We are still enrolling for our chin study.
We are also looking for individuals to participate in research studies for Atopic Dermatitis and Psoriasis.
If you are interested in learning more about clinical trials or to see if you are eligible to participate, please contact our Research Department at 770-360-8881, option 6.
---
Don't miss the latest news and updates – sign up for our newsletter!