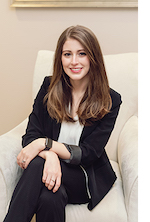 This summer is going to be an exciting one! We have new and fun things in the works in just about every department. First, our research department is going to start enrolling patients for a toxin study, a decolletage procedure, and a new transdermal patch for mild to moderate psoriasis. Be on the lookout for more information regarding those to see if you qualify. We are also getting not one, but TWO new laser devices. One device, in particular, we are so excited about that we plan to have a launch party at the office with package promotions when it arrives! More details on that to come. Lastly, we have recently started improving our social media presence. We plan to use Facebook and Instagram, in conjunction with this patient newsletter, to present educational insights, weekly "Skincare Saturday" information, giveaways, and to announce periodic flash specials. Be sure to follow us on both Instagram (@hamiltonderm) and Facebook (Hamilton Dermatology) and interact with us as we post.
Speaking of summer, I just wanted to take another minute to highlight the importance of sunscreen. We specifically recommend mineral sunscreens. They are considered physical blockers, meaning they block the entire UV spectrum. Chemical sunscreens only provide protection against UVB, which does help prevent burns, but does not address UVA, which is the carcinogenic spectrum. We recommend using a sunscreen with at least 7% zinc oxide or titanium dioxide. Tinted sunscreens are an added bonus because they contain iron oxides, which help to block blue light from our screens and visible light from our light bulbs. In addition, mineral sunscreens are better for our ecosystems.
Dr. Hamilton's line of sunscreens are some of the best. Her facial sunscreens are tinted and come in a mattifying formula for our oily patients and an emollient for those with drier skin. We also carry a pigment rich product for those with darker skin tones. We have a cream body sunscreen called ultrazinc, and brush on sunscreen powders for between reapplications. The full list of ingredients can be found on our website. Be sure to stock up as the warm weather hits!
And speaking of sunscreen, May is Skin Cancer Awareness Month. Skin cancer is America's most common cancer.  Fortunately, skin cancer is also one of the most preventable forms of cancer. About 90 percent of nonmelanoma skin cancers and 85 percent of melanoma cases are associated with exposure to ultraviolet radiation from the sun, which is why we stress the importance of applying (and reapplying) a good quality mineral sunscreen every day. Along with prevention, screening and early treatment is so important. Skin cancer is the cancer you can SEE yet it often goes undetected in the early stages. That is why the Skin Cancer Foundation has launched The Big See campaign – to empower you to get to know your skin, check yourself in the mirror and keep these three simple words in mind: NEW, CHANGING or UNUSUAL. It could save your life.  For more information go to thebigsee.org.
Stay tuned for more surprises coming soon!
---
Don't miss the latest news and updates – sign up for our newsletter!