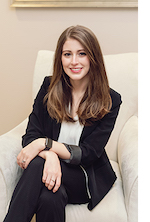 Our goal at Hamilton Dermatology is to provide global rejuvenation to achieve a natural and refreshed look. Facial aging is a multifactorial process involving all layers of the face, including bone resorption of the mandible resulting in chin retrusion, marionette lines, jowls, and loose skin around the mouth. Therefore, the chin and jawline are essential to the full-face assessment. A small chin can also be genetic, leading to a blurring of the jawline, lack of chin projection, and facial imbalance.
Improving the jawline with injectable hyaluronic fillers and bio-stimulators can frame the face and create facial balance. Dr. Hamilton uses Restylane® Lyft, Restylane® Defyne, Juvéderm® Voluma® XC, Juvéderm® Volux™ XC, Revance Aesthetics™ RHA® 4, Sculptra® (injectable poly-L-lactic acid), and Radiesse® in lower face rejuvenation. Treating the chin and jawline with HA fillers can last up to 12 months or longer.
Next time you come in for your cosmetic appointment, don't be surprised if Dr. Hamilton adds some filler to your chin to add symmetry and balance to the face to help achieve your desired aesthetic goals.
---
Don't miss the latest news and updates – sign up for our newsletter!