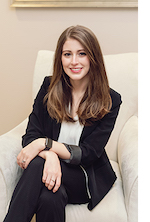 Hello, it's me! I am back for the month of November! It was great having our wonderful esthetician, Allene, be a guest on the newsletter. She did a great job discussing the importance of toner pads in our lives. I know I love my weekly SalAza pads! I was going to invite another fun guest writer, but we will have to wait for her spotlight, as we just got some AWESOME new products last month! All of them will help to increase hydration and skin texture just in time for the holidays. Be sure to follow us on social media to see them all!
The most exciting product is a new filler that Dr. Hamilton has been eagerly awaiting. It is the Cellenis Derma PRP Filler, which is a 100% natural, autologous injectable. This is cutting edge technology. It utilizes a patient's own platelet growth factors to stimulate new tissue formation with collagen, fibrin, and elastin- all essential components in maintaining lift, texture, and elasticity. Patients will notice a beautiful glow on the skin in the weeks following injection, followed by 3-6 months of collagen production, replacing volume loss.
The Cellenis DermaFiller will provide an unmet need especially in the under-eye area. Normal hyaluronic acid fillers, such as Restylane and Juvéderm, absorb too much water under the eye creating a blue-like effect, called the Tyndall effect. This effect is eliminated in the DermaFiller. It also avoids potential inflammatory responses and allergies as it is the patient's own tissue.
The procedure first starts with a blood draw, just like how normal labs are done. The DermaFiller tube then gets put into the centrifuge to separate the components of the blood. The platelet poor plasma goes through a series of heating and cooling to transform it into a gel, which is the filler.  It is then combined with the 4x concentrated PRP.  It will be performed on Dr. H's normal filler days. Pricing ranges from $850-$1,500 and can also be done in addition to HA fillers and Sculptra.
Dr. H is booked out for a couple of months but be sure to call to get on the waitlist if you are a veteran filler patient. If you are new to the filler world, call us to schedule a cosmetic consultation appointment with Tanisha to get your personalized recommendations.
From the entire staff at Hamiton Dermatology, I want to wish everyone a great start to the holiday season.
---
Don't miss the latest news and updates – sign up for our newsletter!